One-piece swimsuit 100 - turquoise
VAT included
Same day delivery for orders placed before 2 p.m.

Store Availability
This product is currently unavailable for your region
Please select a size
Our design team have developed this 1-piece swimsuit so that girls can discover the joys of surfing.
BENEFITS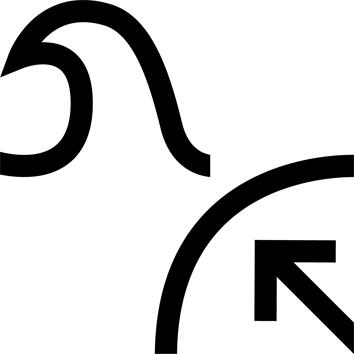 Resitant to impact of waves
Swimsuit designed to stay in place in very small waves
TECHNICAL INFORMATIONS
BEGINNER SURFER
You have just started surfing or only surf a few times a year. You stay where you can touch the bottom, in tiny waves or broken waves. You surf for the pleasure of being in the water and for the feeling you get from it. During your sessions, you often fall but you fall in waves that are not very powerful. Our design team has developed a wide range of swimwear suited to occasional surfing.
---
BODY SHAPE
The Haloa 1-piece swimsuit has a very sporty and feminine look. Its crossed back straps free the shoulders to improve freedom of movement for the surfer.
Its cut has also been designed to avoid as much friction as possible between the board and the wax.
---
STAYS IN PLACE IN THE WAVES: THE TEST
We design swimsuits that promise to stay in place in the waves. To test them, we use a panel of at least 12 female surfers with different body shapes who follow a test protocol in a pool at our design offices in Hendaye. This protocol aims to reproduce the sensations experienced by surfers when being thrown around by a wave. If this test is conclusive, we go surfing in the sea to test our swimwear in real conditions.
---
GIRLS' SWIMSUIT SIZES
At Decathlon, we design swimsuits for young surfers by taking into account their growth. It is for this reason that we systematically associate the kid's height with the size, as age is not sufficient to guarantee the correct size. Two 10-year-old girls can be of totally different heights, weights and shapes, and have different measurements. We also recommend trying the swimsuits on in store if possible
---
OUR GIRLS' SWIMSUIT SIZES
Here is the link between age and height on our swimsuit labels:
8/9 years: from 133 to 142 cm
10/11 years: from 143 to 150 cm
12/13 years: from 151 to 160 cm
14/15 years: from 161 to 169 cm
---
DRY SIZING AND WET SIZING
To ensure a perfect fit in the water, it is important to choose the right size while you are dry because once they are in the water, swimsuits become looser. We therefore recommend you buy the correct size. The swimsuit needs to fit snugly against your body in the fitting room, and you should feel supported. The elastane contained in certain fabrics used in the design of our swimsuits softens and relaxes in the water
---
DO YOU WANT TO EXCHANGE YOUR SWIMSUIT?
Is the size or style not suitable for you? would you like to exchange it at your Decathlon store? No problem, just be sure not to cut off the label of the swimsuit in case you want to exchange it.
---
OLAIAN, DECATHLON'S SURF BRAND
Based in Hendaye, in south-west France, OLAIAN is Decathlon's new surfing and bodyboarding brand. In our offices at the water's edge, we can design a swimsuit and then on the same day test it directly in the sea to check it stays in place in the waves.
---
WHAT IS THE OLAIAN BRAND?
OLAIAN, DECATHLON'S SURFING BRAND
Based in Hendaye, in South West France, OLAIAN is Decathlon's surfing brand. In our offices at the water's edge, we can design a swimsuit and then on the same day go surfing and test it to check that it stays in place in the waves, and is comfortable and durable.
---